Wedding Lazo or Lasso Rosary Beads
Author: Denise Taylor Date Posted:19 August 2017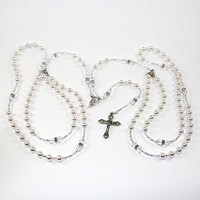 Wedding Lazo or Lasso Rosary Beads
A wedding Lazo (El Lazo or Lasso) rosary is a popular tradition in Mexican, Spanish and Filipino weddings. During the religious wedding ceremony the oversized rosary is used as a lasso to join the couple together. After the couple exchange vows their sponsors place the rosary around their shoulders, firstly the groom and then the bride, forming a figure eight shape which is a symbol of unity, unifying the couple in marriage for the rest of their lives.
The priest recites a prayer such as:
Let the union of binding together this rosary of the Blessed Virgin Mary be an inspiration to you both. Remember the holiness necessary to preserve your new family can only be obtained by mutual sacrifice and love.
The Lazo rosary is removed by the priest or the sponsors at the conclusion of the wedding ceremony.
The symbolic ritual of the Lazo Rosary is believed to date back to the Aztecs in the 14th or 15th century.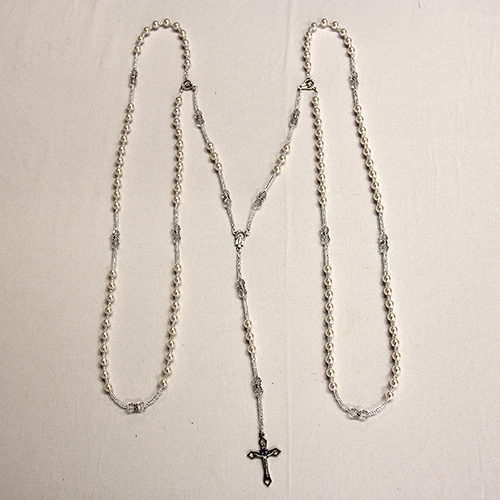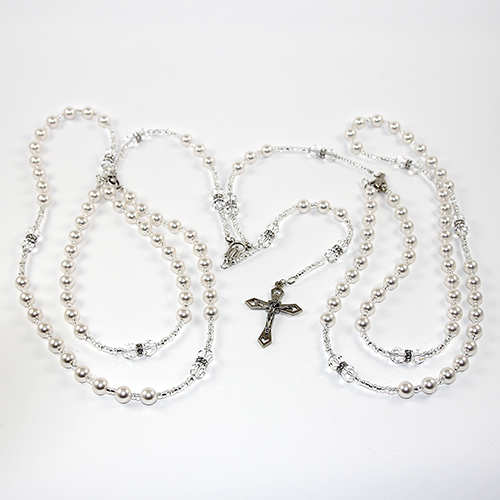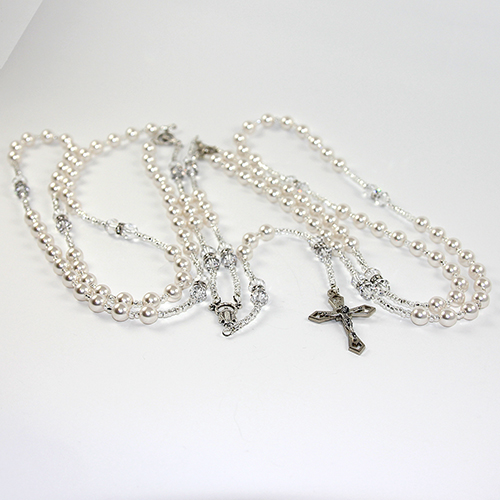 ​
For a Wedding Lazo (Lasso) Rosary for sale please click here.
For Rosary Beads for sale please click here
To contact us for a custom designed Rosary please click here
---
Leave a comment