---
Swarovski Crystal Beads - 5621 Twist
A disc-shaped bead featuring curved edges for a beautiful twisted appearance. Catalogue of all of the current colours and sizes available.
The parallel facets of the flat, round Twist Bead's multilayered cut, with their opposing directions on the front and back, create a geometric effect reminiscent of a chessboard that produces an intense brilliance. Furthermore, the shape of the bead is curved whereas the facets are straight, which gives the component a wavy appeal by adding movement to the light refraction. The Twist Bead works well as a centerpiece in modern jewelry sets, or adds a refined twist to minimalist accessory designs.
Bead Style is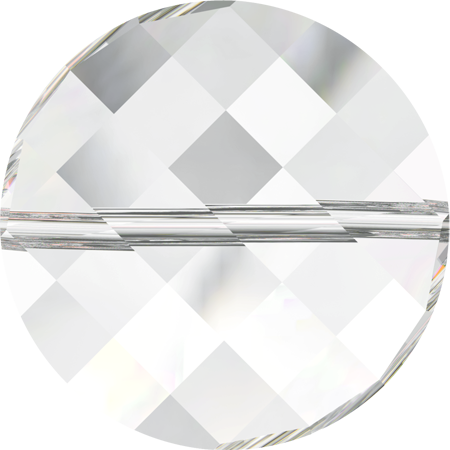 Minimum orders may apply where the bead is currently not for sale in our retail store
Factory packs will be ordered from the Swarovski Factory in Austria as a part of our weekly order.
Where an image showing the bead colour is not available the 5328 Bicone Bead has been used to show the colour.
---
Filter By Stock

Filter By Price Range
This category is empty! Please try another category or use our search function to find what you are looking for. If you require further assistance please contact us.