Testimonials


Just a note to thank you and Denise for doing your job so well. I received my order today and it's perfect.
I'm a lampwork bead maker here in Tassie and I have a number of friends who enjoy making their own jewellery.
I'll pass your details onto them as an organised, reliable and economical company to deal with. Also, one with an excellent and varied product line.
Thank you again for accommodating me and for handling my change to my order so expeditiously.
Mary
I just wanted to thank you (and Denise) for my order ! It arrived earlier and I couldn't be more happier with your very efficient service and also am impressed with the superb quality of your findings . Thankyou once again and I look forward to receiving many more parcels from you !
Cornelia
I absolutely adore this shop. I've been to every bead shop in Sydney and nothing comes close to BBH. From the helpful and super knowledgeable team that work here to the amazing range of unique pieces. BBH has everything I need and if the day comes that I need something they don't have it, I'm confident that all I would have to do is ask. Brilliant shop!
Very well stocked. Easy to walk around and see what you want. Friendly approachable staff.
Brenda
Staff always pleasant and helpful.
What a find! huge range of beads, ideas and advice - helpful and friendly. One hour drive - but worth the trip!!!
Valerie
Always friendly, extremely knowledgeable, good at problem solving. Lynda is an excellent teacher. Clean shop.
Hello Lynda and Denise, I would like to say thank you. I have received my order today and so happy they look great! Thank you for great customer service and prompt assistance. I definitely recommend and re order from you guys again :)
I'm really impressed with the lovely necklace and earrings you made for me last week. They are a perfect match for my dress and absolutely beautiful!
Thank you both so much for staying open late for me and for your all help, especially at short notice. I highly recommend Banjos Bead House for their supplies and service.
Kind regards,
Malisa.
I recently purchased a quantity of beads from Banjos Bead House for a school project and was extremely impressed with the service Lynda gives and the quality of the beads. She has a great selection.
Julie
Thank you so much!! Jodie and Jasmine are absolutely buzzing!! They feel very spoilt and time apparently flew by! Such a great programme with two very happy girls. Thank you once again
Wow my girls, 7 and 5 were in their best behaviour and focus today in Banjos Bead House! Athena is still crazy at weaving kumihimo - during dinner and before and after!! Thanks Lynda and Glen :)
Salina
I purchased a necklace kit from Banjos Bead House. The kit was great because it included everything from the beads to all of the findings and chains.
Sians3
******
Denise and Lynda are happy to advise the quality of their products (allergy rating, stone quality etc) and keen to encourage involvement in all levels of craft maker. A great resource for beginners or experienced beaders.
Carol
*******
I have been a customer of Banjos Beadhouse since 2008. It is a one stop shop for all my beading requirements. If Lynda doesn't have it, she will get it in for you. That is awesome service. Both Lynda and her mum Denise have great customer service and are very helpful with even the impossible.
Dolly
*******
I just love going to Banjos Beadhouse. Both Lynda and Denise are extremely friendly and helpful, nothing appears to be a bother to either of them. The items in the store are wonderful and I want to buy so many bits and pieces to be able to make items for my daughters, granddaughters and friends. I have to set a limit on myself.
Noelene
******
I've been a customer of Banjos Beadhouse since early 2010. If my memory serves me correctly, Lynda & Denise bought the business around February 2012. By the second time I met Lynda it was clear she had not just dreams & goals for the business, but real vision - PASSIONATE vision! And she "embraced" the customers & brought them into this vision, asking what it was we did & didn't like about the current store & what new products & changes we'd like to be brought into the store if it was at all possible.
She, along with her Mum Denise took all this on board & began to BUILD this business, using the resources already there, and adding new ones. The new ones not only include BEAUTIFUL products of varying shapes, colours, materials & price, but also "how-to" courses, books & tools. Lynda's technical knowledge combined with Denise's teaching experience makes them a fabulous team!
Lynda also completely rebuilt the business's website, making it much more pleasing to the eye & far easier & more user friendly navigation-wise.
All of the above is wonderful, but would be not much good if the business owners weren't personable & professional in their dealings with their customers. This could never be said of Lynda & Denise! They are ALWAYS so very welcoming to the point that I personally feel I LOVE to go to their shop! I've also seen them when they are particularly busy - & they are just the same. These ladies clearly LOVE their job. Indeed it's clear that it is not "just a job", but rather a PASSION!
I've sent a few people to their shop also, & taken others there, & they've all said the same thing: "What a BEAUTIFUL shop!"
I thoroughly recommend this business to anyone who likes to make jewellery or bead based craft, or anyone who needs jewellery made/repaired.
Leslie
******
Always very friendly and always ready to help on a project giving advice and sharing their knowledge and always excited to show any new products and how to use them. Love these ladies and looking around their shop. Treasures and new things in every corner. Keep up the good work ladies.
Sue
******
I found Banjo's when looking for E6000 glue for my modelling. They have been very helpful, and I have found jewellry tools and the chain they sell also useful for my modelling
Reg
******
I would recommend banjos beadhouse as you get quality products excellent advice and very friendly service.
Mitch
******
Lessons taken were very helpful, guidance in choosing components great. Cost of projects completed were less than expected. Purchases of jewellery : design excellent, cost comparable, with quality components used, orders delivered on time.
Norma
******
Hi Lynda,
Just a short note of thanks for the beautiful jewellery you created for Lauren's and Lee's wedding. Everyone complimented the girls on their jewellery and it went well with their outfits.
Thanks again and I have recommended your work to some friends.
Kind regards,
Chris
******
Thanks banjo bead house, we all had a great time today. The girls learnt so much and came away with heaps of awesome creations. Lynda and Denise your amazing and I would recommend your holiday workshops/parties to anyone.

Catherine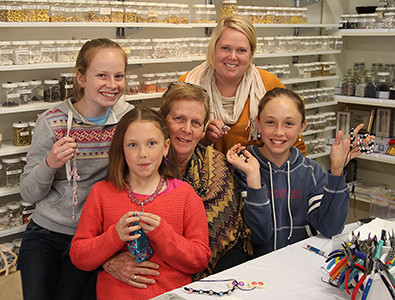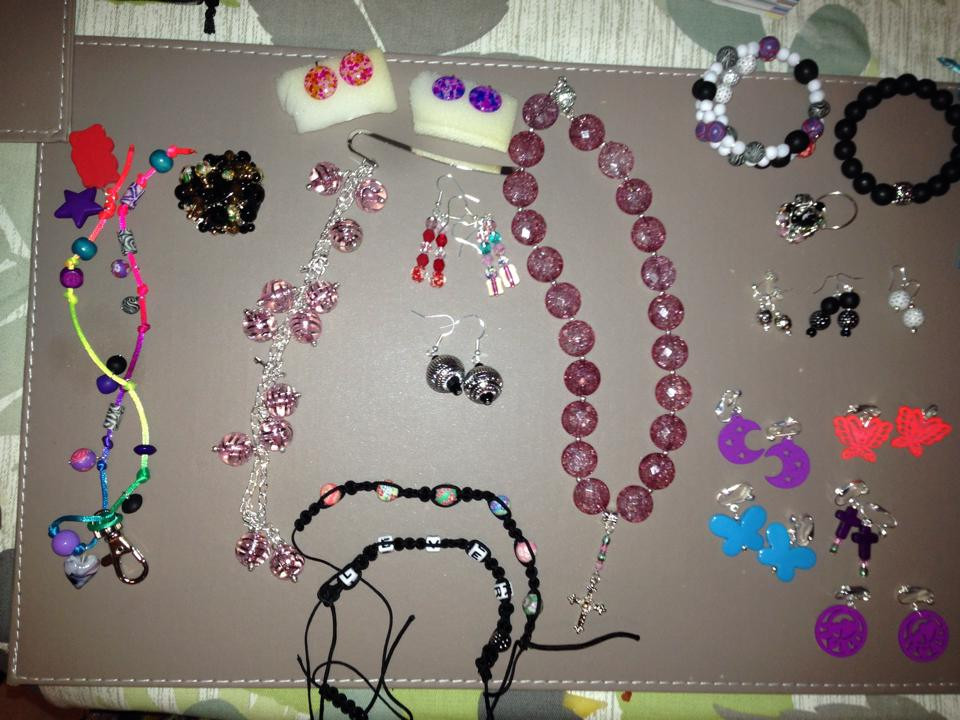 ******
I found the items on website and was very impressed. Order was sent off quickly too. Very happy with whole process, price. Will buy again for sure. Thanks again
Irene Hockley
******
Thank you so much to Lynda and Denise for a fantastic birthday party for our 11 year old daughter. You managed to keep 10 little girls very happy, creative and very proud of what they were able to achieve. Everybody had such a great time - including the Mums who 'cleaned you out' of a number of lovely pieces! You better get creating to build up the stock again!
Cheryl
******
Excellent service; I received an email within the first business day letting me know when they expected my item to be received in store. Best priced authentic swarovski crystals I've found. Would highly recommend to anyone.
Jessica Kelly
******
Just wanted to let you know what wonderful service and advice I received from Denise in choosing the correct beads and pearls to go with my dress.
I have been searching for a necklace to suit my bluey/green dress and couldn't find anything. Firstly, Denise made it easy for me by deciding what
I didn't like and then we were able to narrow it down to what I really did like! Lynda did a fantastic job in making the necklace and earrings to match.
I am very happy with the quality of my jewellery and the price and service was excellent! Am happy to recommend Banjos Bead House to all my friends!
Thankyou so much girls.
Mary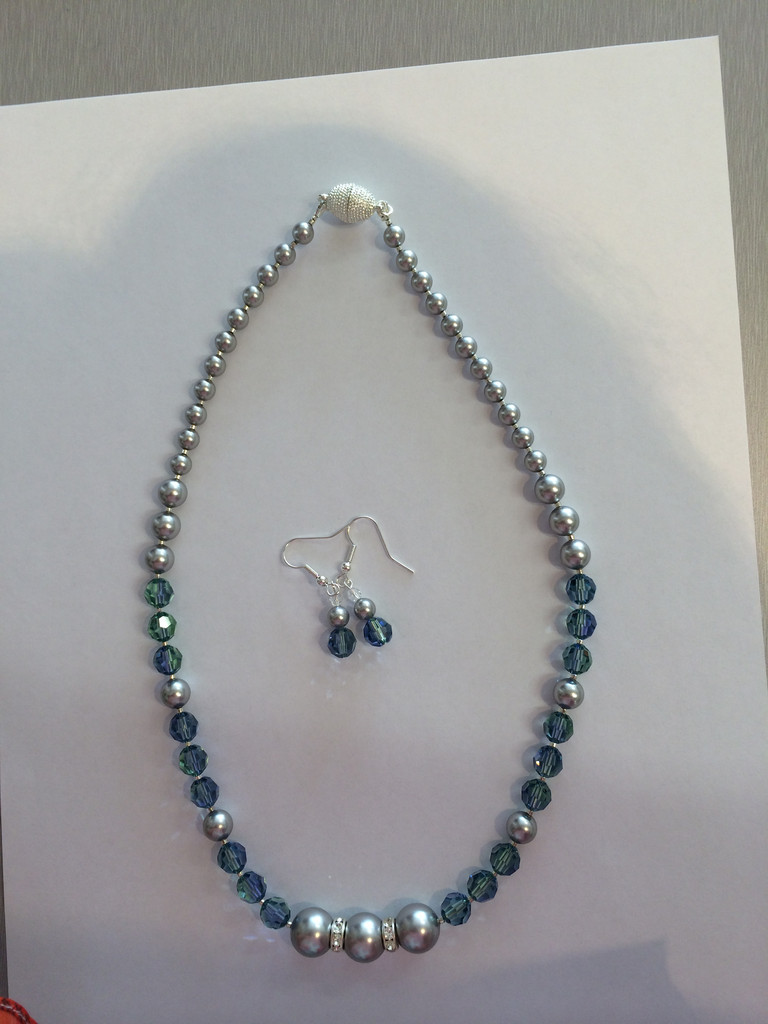 ******
Hi ladies,
I love your new and larger store, I just wish I could visit more often. I was very thankful for the glass of water given to me and the excellent customer service the last time I was in the store. I will definitely be using the photography service the next time I have a Thursday off.
Regards,
Susan
******
Hi Linda and Denise
I just wanted to say thank you for the lovely afternoon that I had with you two on Saturday. It was very interesting and I am hoping that I will remember so that I can continue with the beading.
Jan