---
Artistic Wire - By Gauge
A collection of all of the different Artistic Wire products sorted by gauge.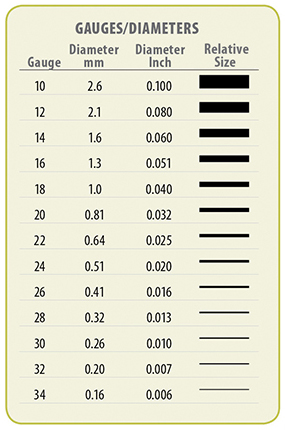 Bare Copper, Antique Copper, Bare Yellow Brass & Bare Phosphor Bronze do not have an anti-tarnish coating, these wires will patina, or naturally oxidize and darken with time to provide a vintage look.
Stainless Steel wire is a 304 Stainless Steel wire not a copper based wire. Choose Grey if you are looking for a stainless steel colour in a copper wire.
---