---
Swarovski Fancy Stone - 4784 Greek Cross
The Greek Cross Fancy Stone draws on the spiritual power of an ancient symbol that has its roots in several cultures. In contemporary fashion, the cross has become a favorite design element in its own right. This new interpretation features a high-precision complex cut, symmetry, and rounded edges, creating a product of perfect harmony. Besides its symbolic value, the Greek Cross Fancy Stone is a versatile geometric shape that can be incorporated into many different styles to create interlocking patterns. As one of the best-known and oldest symbols, it is a versatile design element that has conquered today's fashion world. This stone is perfect to use in hand sewing / weaving designs, capturing in filagrees / wire wrapping, setting in crystal / metal / polymer clay or in the matching frames from Swarovski.
Fancy Stone Style is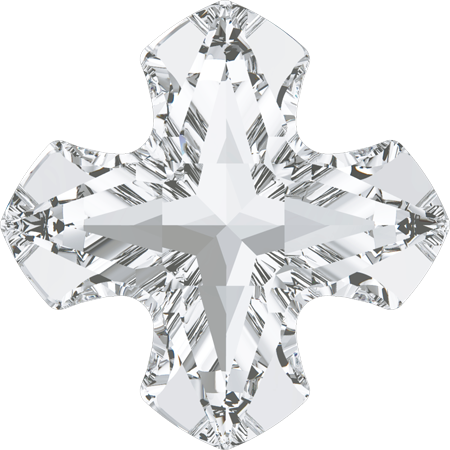 Minimum orders may apply where the bead is currently not for sale in our retail store
Factory packs will be ordered from the Swarovski Factory in Austria as a part of our weekly order.
Where an image showing the fancy stone colour is not available where possible the 5328 Bicone Bead has been used to show the colour.
---
Filter By Stock

Filter By Price Range
This category is empty! Please try another category or use our search function to find what you are looking for. If you require further assistance please contact us.