---
Swarovski Crystal Pendants - 6431 - Princess Cut
The classically beautiful Princess Cut Pendant consists of a multilayered, 50-facet cut with an optimal table size and a pointed reverse side. This extension of the Gem-cut family is well suited to hand application (e.g., beading, threading, wire working) and sewing by hand, for jewelry and DIY, as well as apparel and accessories. What's more, the classic Princess Cut Pendant is unfoiled, making it possible to achieve a stylish fine-jewelry look with a stunning gemstone-like optic, without needing to use settings.
Pendant Style is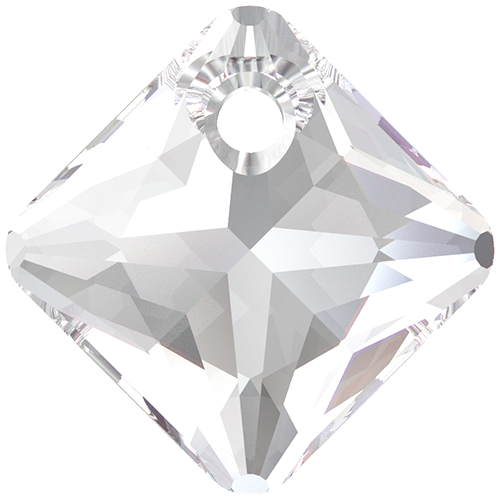 Minimum orders may apply where the bead is currently not for sale in our retail store
Factory packs will be ordered from the Swarovski Factory in Austria as a part of our weekly order.
Where an image showing the bead colour is not available the 5328 Bicone Bead has been used to show the colour.
---
Filter By Colour

Filter By Size

Filter By Material

Filter By Swarovski Crystal Colours

Filter By Stock

Filter By Price Range

Filter By Brand