---
Miyuki 8/0 Round Rocailles
Miyuki seed beads from Japan are the highest quality seed beads on the market today. The 8/0 Round Rocailles precision made, little cylinder shaped beads, featuring a rounded edge they are uniform in size, colour and finish.
The uniformity of size and large center hole makes these beads ideal of precision projects such as loom weaving, peyote stitch, brick stitch, square stitch and herringbone stitch where you need to be able to pass your needle through the bead multiple times. For these style of projects pair the beads with threads such as Fireline, WildFire, Power Pro, KO Thread and Nymo.
These seed beads are also suitable for use in embroidery, for fringe, spacers beads in jewellery or string as-is for very delicate jewellery.
Length 3mm, Diameter 2mm, Hole 1.1mm
In each reusable tube you will receive 22gm of seed beads - between 800 - 900 beads.
Downloadable Miyuki Colour Charts can be found here
Free Projects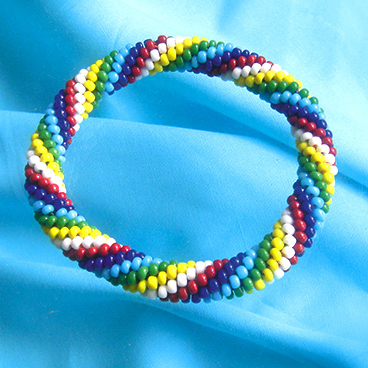 ---