Swarovski® Flat Back Crystal - Framed Hot Fix - Application Advice & Care Instructions


Application Advice
Framed Flat Backs Hotfix can be easily applied by using a standard heat press.
The use of a transfer film may be helpful to assure that the crystals are kept in position and also to be able to turn the fabric. For a satisfying bonding and to avoid glue residues, please also pay close attention that not too much pressure is used. The application should be done with low pressure. Use a pressing cloth to apply additional pressure to the product immediately after the application and do not remove the transfer film until the fabric and the crystals are completely cooled.
The following parameter should give you an overview about the possibilities of applying this product onto different fabrics. We strongly recommend carrying out tests with the original fabrics to ensure the right conditions and to establish the best choice of application aids.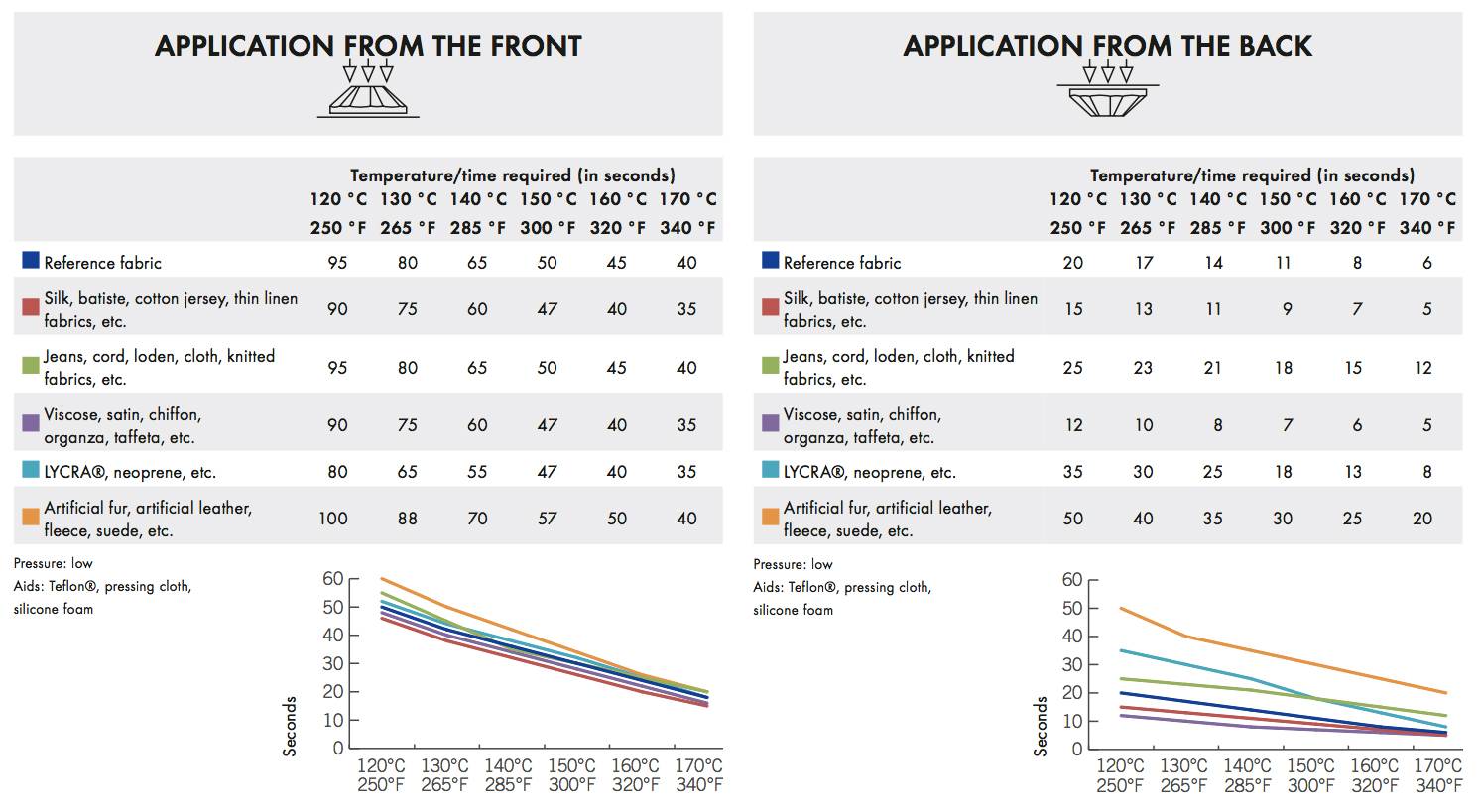 Care Instructions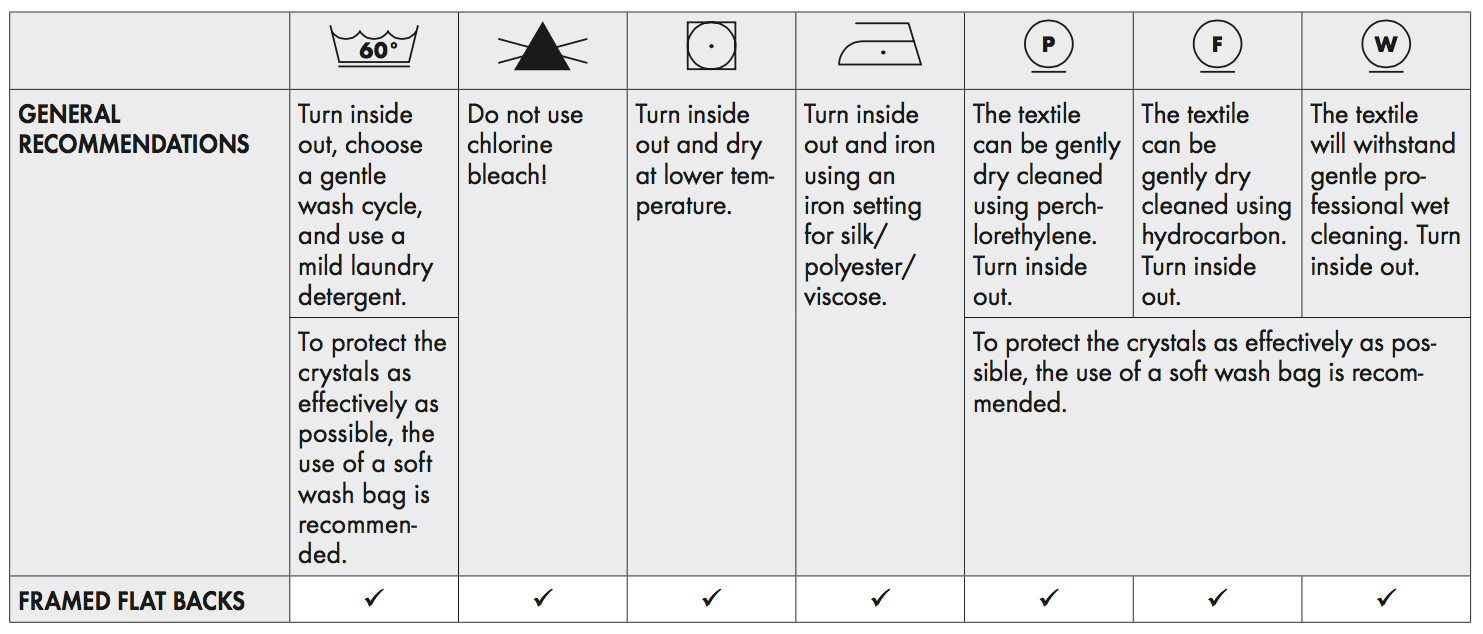 Please note that with all standard washing processes (whether carried out by a household washing machine or via dry cleaning) the rotation of the drum places significant mechanical forces on the textiles. The most important factor in ensuring a secure wash is correctly applying the product, without compromising its adhesion. The larger the product employed, and the more products are applied next to each other, the greater the risk of damage.