Create your own Paper Beads
Author: Denise Taylor Date Posted:26 March 2020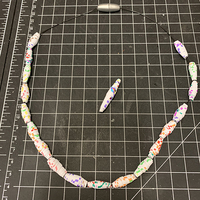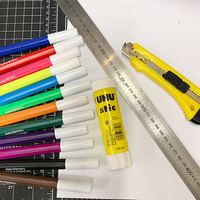 Create your own paper beads
This is a fun way to get children creating with supplies you have around the house during our current social isolation.
All you need to get started is
Paper

blank and decorate your self
recycle magazines
recycle newspaper
recycle wrapping paper

Ruler & Pen
Scissors or blade and healing mat
Glue stick
Something to roll around

Straws
Toothpicks
Skewers
Pens
Knitting needles
Shape options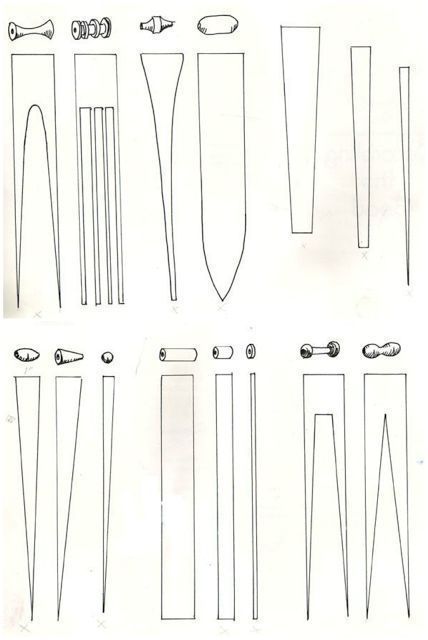 We have also created a pintrest board for paper beads filled with jewellery and techniques to help you have fun exploring this fun way to make your own beads. - Pintrest
Use our template as demonstrated on our Facebook live video on 27 March 2020
Simple steps to follow:
Print the template
Add your own artwork to the blank side
Cut along the lines
Starting at the widest end roll each cut piece using a timber scewer or like. Start by folding over around 1cm of the widest end and glueing it down to form a pockert in which to insert the scewer. As you roll keep the paper as tight as possible on the scewer. Stop aroung 5cm from the end and apply glue to stick down as you roll the final section. You may like to coat with nail polish for durability. To make into a necklace thread onto 1mm waxed cotton or other cord, add a break away clasp at the end. Or tie keeping the necklace long enough to go over the head.
For Paper Bead template please click here
For 1mm Waxed Cotton please click here
For Break Away Clasp please click here
---
Leave a comment