---
Swarovski Innovations Fall/Winter 2020/21 - Crystals & Emotions

LOVE ALL — WITH SWAROVSKI

In a reaction to the virtual world's isolating effects we are placing more value in emotional currency. It is kindness, joy and optimism that are showing us how to live our best, most creative lives. So, it's time to shine a light on love in all its guises, whether it's nostalgia for the past, a desire to embrace the moment, an impulse to entertain the extreme, or a need to abandon oneself to nature's forces…
INTRODUCING THE FOUR TRENDS
THEN & NOW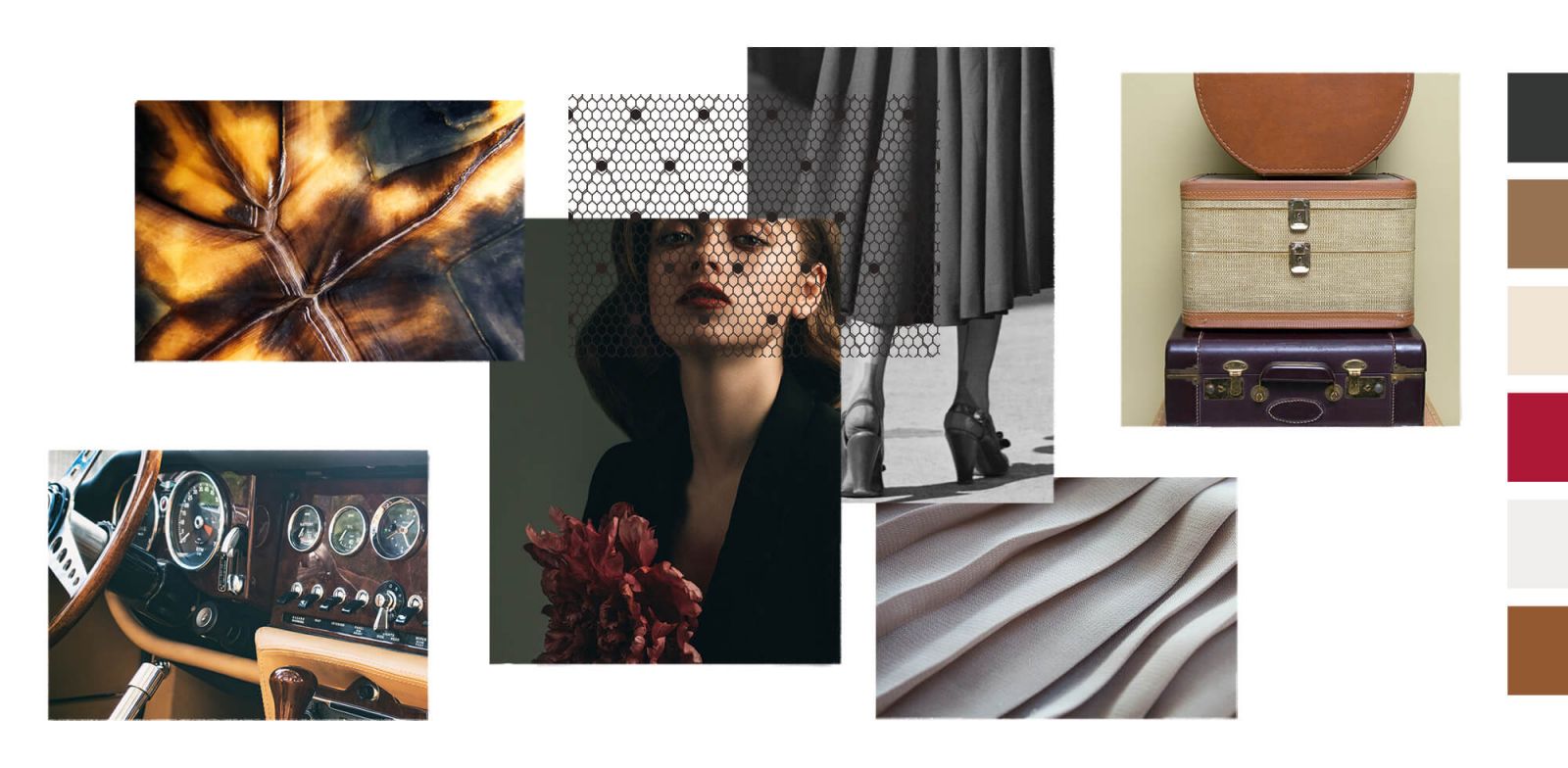 REWORKED VINTAGE GLAMOUR - DISCOVER FABULOUS 40S FINESSE
The Forties are having a fashion moment. There is a focus on "buying better" for a long-term wardrobe that embraces sartorial quality. Heritage and classic styles are mixed and matched, while honoring a thoroughly modern future. Keywords include: heritage, streamlined, structured, directional and ensemble.
REINTERPRETING THE PAST
Rich browns and classic tans recall the natural woods and fabrics employed by the Utility Design Panel during the 1940s. These colors achieve greater depth through the contemporary prism of multifaceted crystal shades, such as Cappuccino DeLite, Smoked Topaz and Jet. Meanwhile, Siam offers a splash of Old Hollywood lipstick-red, and Light Grey and Light Silk echo those once sought-after silk stockings.

MODERN & ROMANTIC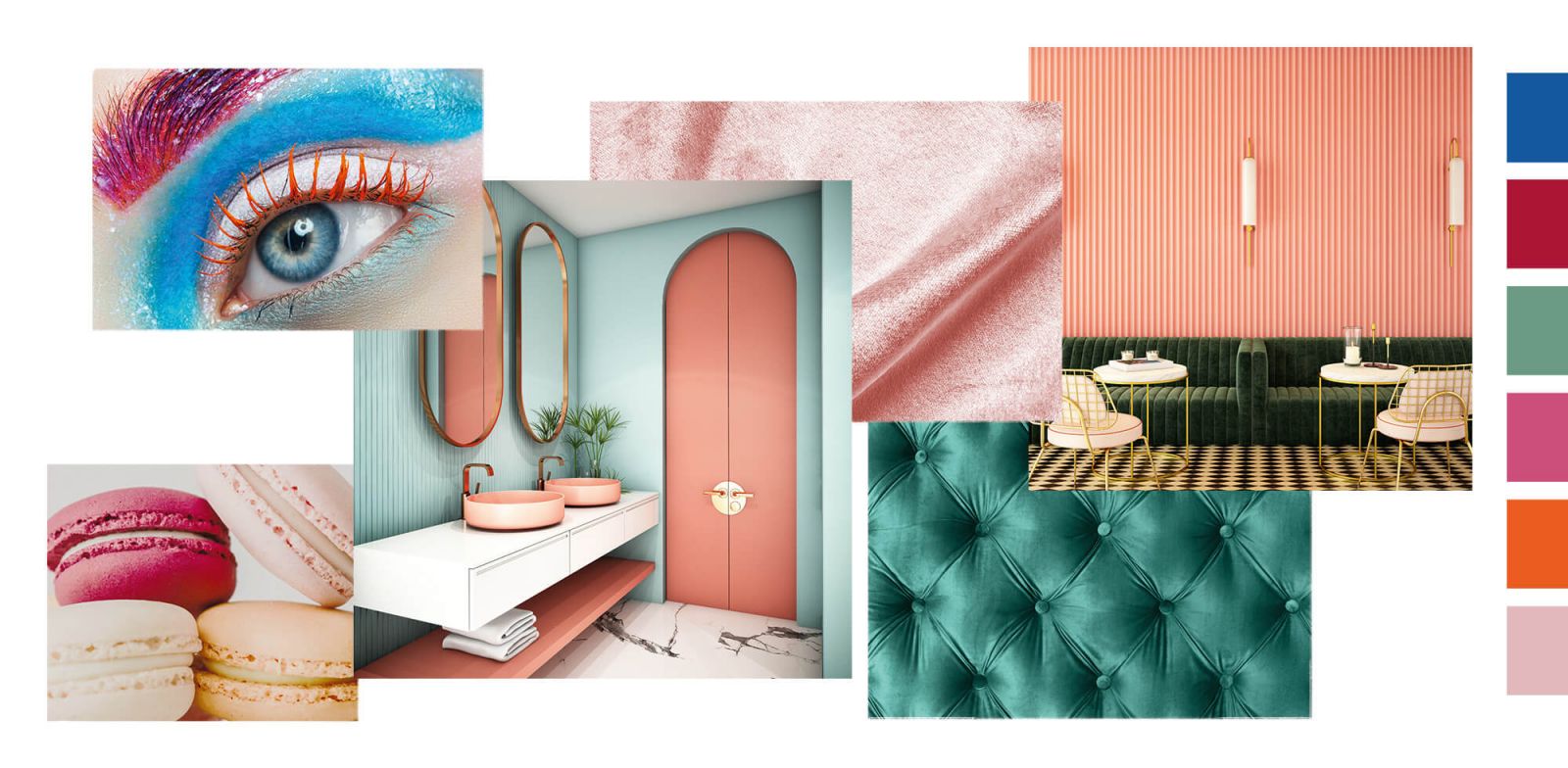 THE NEW ROMANCE - RETURN TO FEMININITY
As we embrace joy colors become sweet and bright, while materials are natural, soft and tactile, shapes cuddle and cocoon, and styles are simple and relaxed. The focus is on a romantic redux: a return to femininity, but now with tongue firmly in cheek and a contemporary edge. Keywords include: romantic, gentle, quirky, layered, dreamy and contemplative.
ROMANCING THE NOW
New Crystal DeLite colors are the perfect expression of new romance. Modernity loves bright, iridescent hues that reflect individual's moods, such as Royal Blue, Royal Red, Lotus Pink and Orange Glow DeLites. But they are always tempered by the softer shades like soothing Silky Sage DeLite and gentle Powder Rose Crystal Pearls.

EXTREME & CASUAL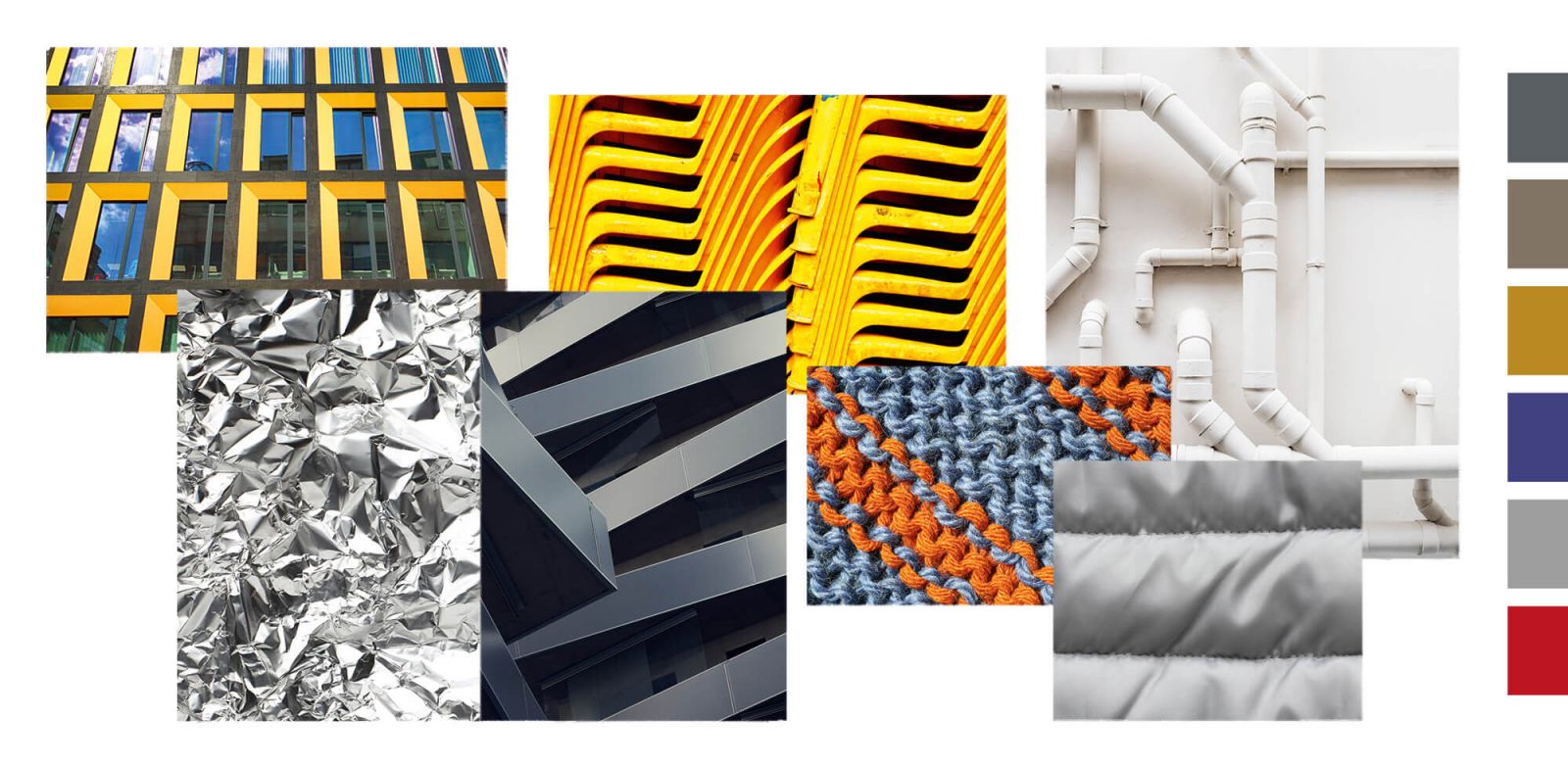 A NEW FASHION LANDSCAPE - HAVE AN OUTDOOR ADVENTURE
A wardrobe of sturdy outdoor pieces in technically advanced textiles offers adventure and a way out of our increasingly sedentary and tech-driven lifestyles. As a result, we are seeing outerwear elements integrated into everyday apparel – the era of tech-tility has arrived. Keywords include: eclectic, hi-lo, shiny, bold, shape-fitting, new formats and modern casual.
BLURRING THE BOUNDARIES
Indoor meets outdoor, formal meets casual, fashion-forward meets classic … As boundaries blur and dissolve, a new fashion landscape is evolving. Colors have their part to play, too, with earthy shades like Ochre DeLite, Smoky Quartz and Dark Grey set against gleaming metallics such as Light Chrome, electrifying flashes of Scarlet and the digital tones of Iridescent Dark Blue.
WILD & CHIC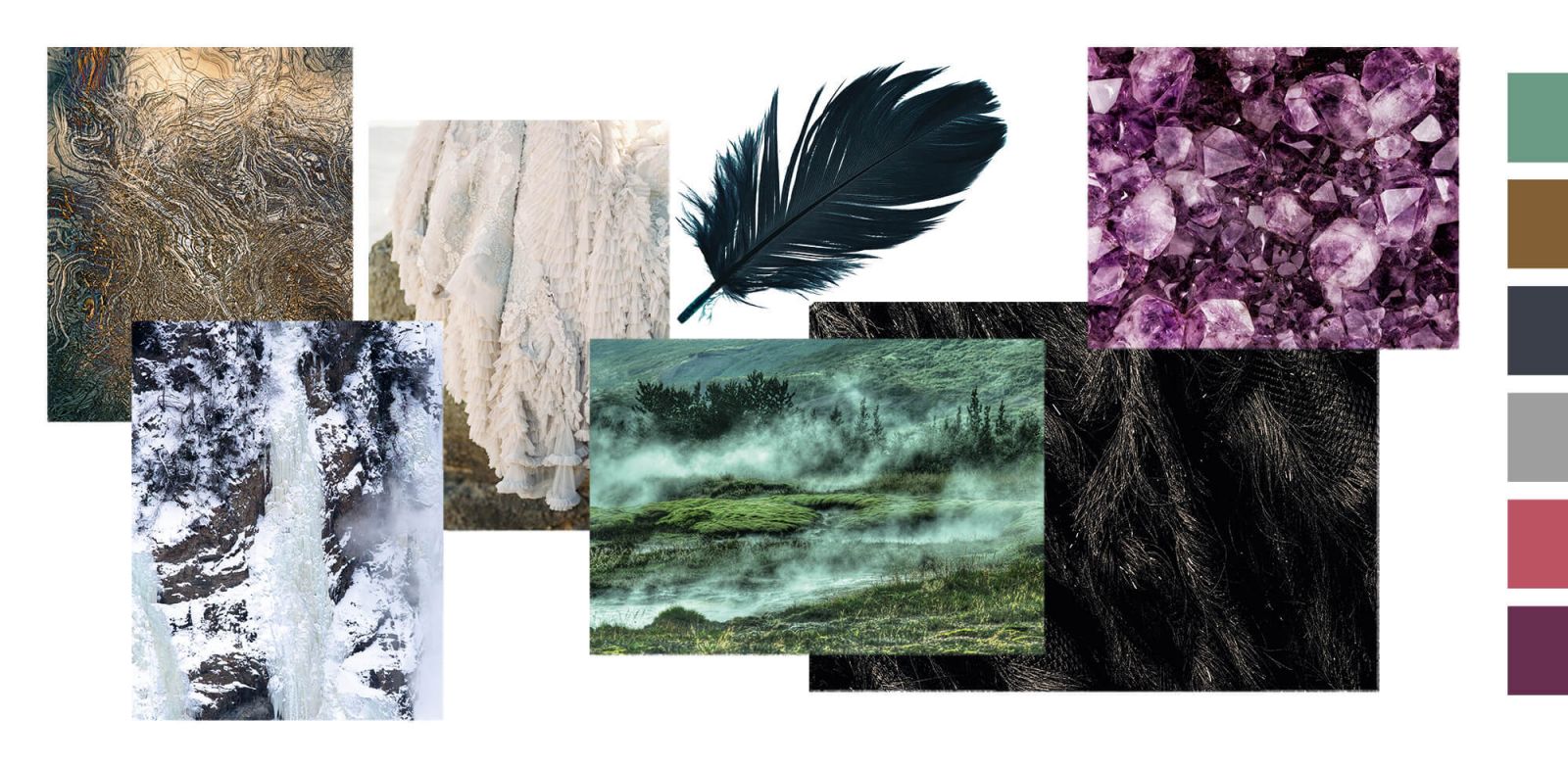 A FORCE OF NATURE - UNLEASH A PRIMAL ENERGY
Desiring respite from a picture-perfect digital world, we revel in things we cannot control, releasing an extreme aesthetic of rugged, windswept nature. The call of the wild has entered the mainstream, letting the raw and the abandoned, the imperfect and the undone, rewrite the trend narrative. Keywords include: magnificent, raw, fantastic, wild and mythical.
EMBRACING THE REAL
Shaggy faux-furs and fluid silhouettes are complemented by nature's palette: think of the richness of wild berry hues like Mulberry Pink Pearl and Elderberry Pearl; a lush mossy carpet of Silky Sage DeLite; the craggy drama of Graphite and Crystal Dorado, all frosted with sparkling Silver Patina.
---