---
Swarovski Innovations Fall/Winter 2016/17 - Power to Shine
It all began with something perfect…
When Jean Paul Gaultier, haute couture rebel and modern design legend, visited Swarovski headquarters in 2013, he was struck by the perfection of Swarovski crystal.
Inspired to create a crystal design of his own, he felt that there was no way to make something perfect more perfect.
There was only a way to make it new. And that was adding a touch of imperfection…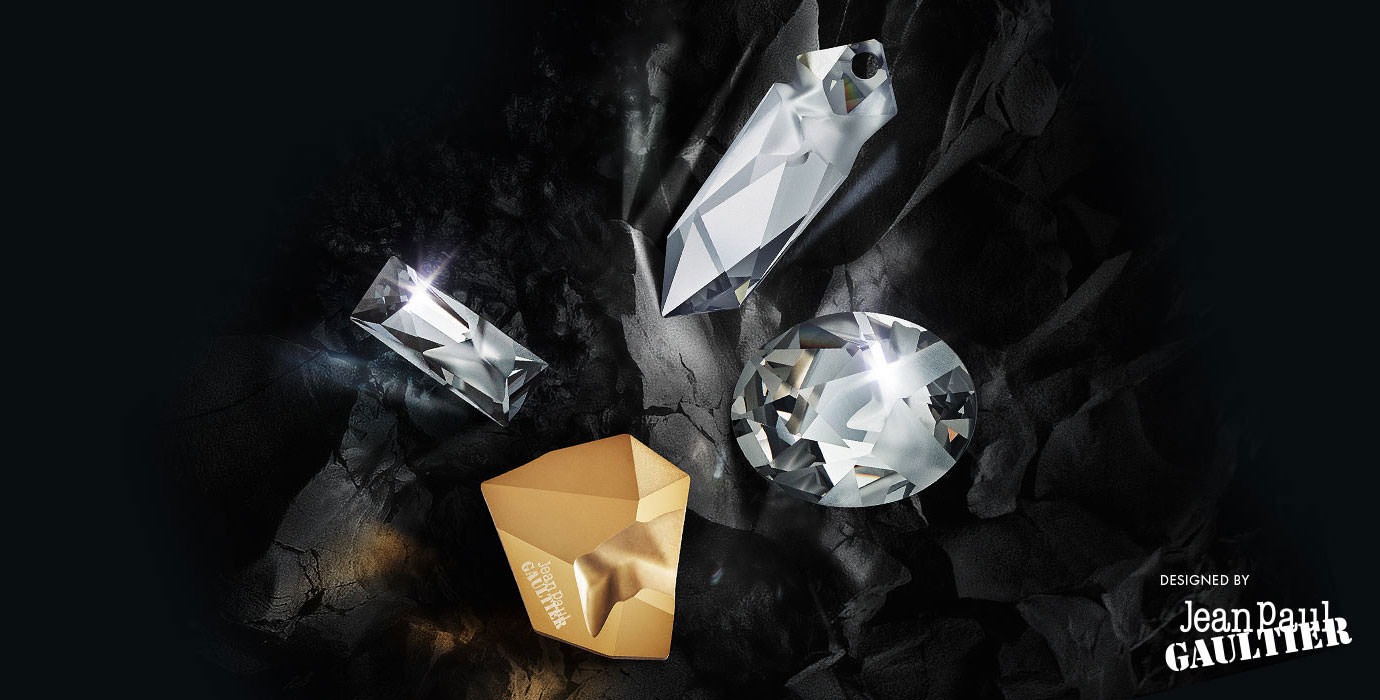 Once the idea was out there, the creative power of Jean Paul Gaultier and technical expertise of Swarovski joined forces to give birth to something new.
It took them over a year of development and experimentation, but in the end the result was perfect.
Or perfectly imperfect.
Aptly named "Kaputt" (the German word for "broken") this exciting new collection consists of two Swarovski Crystal Pendants and three Fancy Stones in rich, shimmering metallic colors that riff on irregular forms, break with conventions and celebrate the appeal of being different and unpredictable.

Crystal Scarabeus Green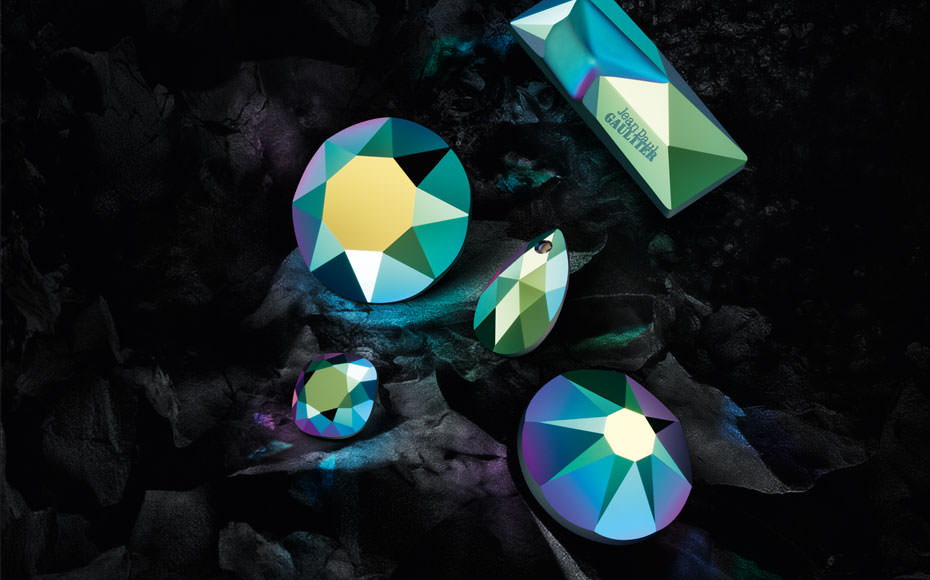 The story goes that as a young man Jean Paul Gaultier frequently went past the opera house in Paris and was fascinated by the green coloring of the tarnished copper roof.
Scintillating somewhere between the hypnotic, otherworldly shimmer of the scarab and the bright green of tarnished copper, Crystal Scarabaeus Green was developed as a perfect match for the Kaputt Collection.
It, too, was a flash of inspiration from Jean Paul Gaultier, who closely followed the development of this stunning new effect with its green, blue and purple metallic luster.
The Power to Shine
The Innovations Power to Shine theme looks to the brilliance of human ingenuity and creativity with four inspirational design directions: Protectors of Equality (Classic), Saviors of the Planet (Romantic), Explorers of the Future (Progressive) and Guardians of the Past (Glamour).
---