---
Swarovski Innovations Fall/Winter 2015/16 - Pre Launch - Nostalgic Grandeur & Poetic Punk Rock
Swarovski's trend specialists have identified two key inspirations for Pre-Season Fall/Winter 2015/16, brought to life by some significant innovations: Nostalgic Grandeur echoes the beauty of the past in the subdued hues of the Crystal Patina effect. In contrast, Poetic Punk Rock signals a futuristic edginess encapsulated in the Crystal Spikes and Studs collection in co-operation with Jean Paul Gaultier.
Nostalgic Grandeur: Crystal Patina
Inspired by Venice's beauty, rich history, and masquerade balls, 'Nostalgic Grandeur' recalls baroque ballrooms and opulent mirrors. This theme is reflected in the new Crystal Patina effect: entirely unprecedented in the industry, its vintage look conveys a sense of timelessness.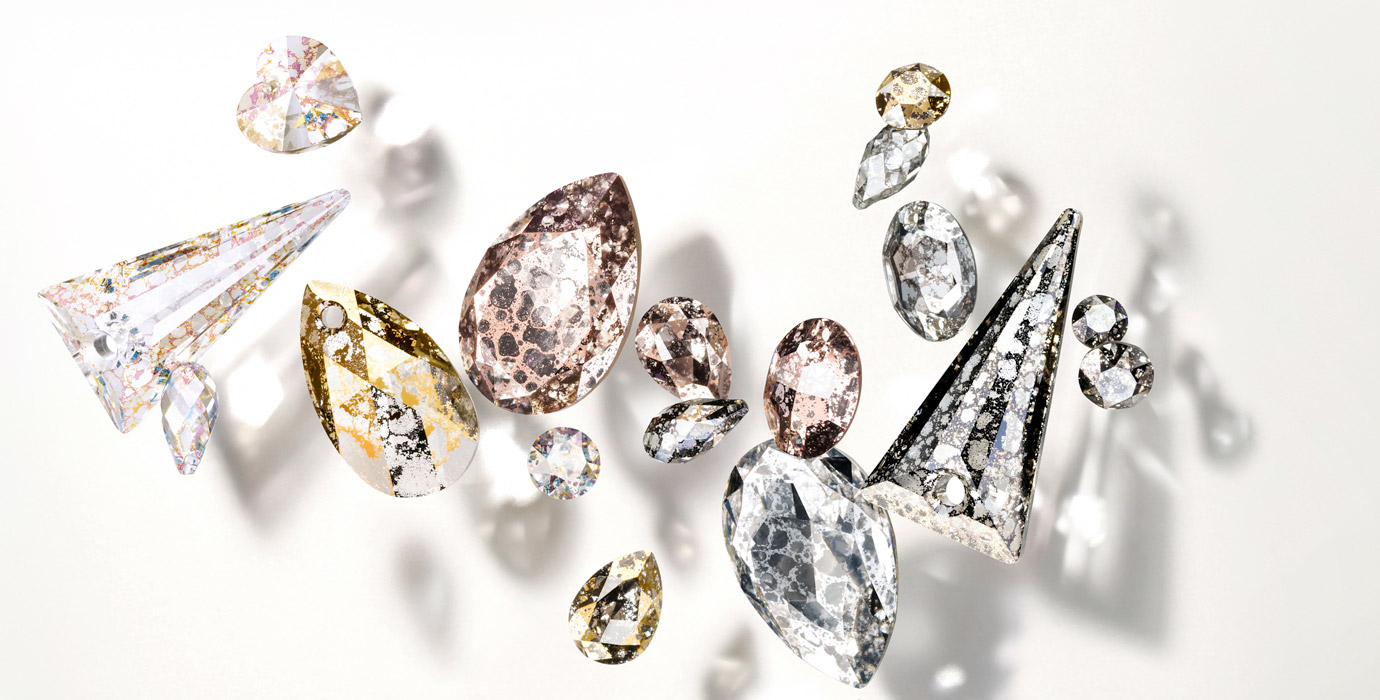 Crystal Patina is available in five effects: Crystal Black Patina, Crystal Gold Patina, Crystal Rose Patina, Crystal Silver Patina and Crystal White Patina. Each piece is unique.
Two further innovations, XIRIUS Pointed Chaton and XILION Pointed Square Fancy Stone, echo the spires, domes, and window arches created by master craftsmen centuries ago.
Poetic Punk Rock: Crystal Spikes and Studs Collection
The re-emergence of high-glam, punk rock-inspired fashion coincides with a rising sense of 'austerity fatigue', prompting the return of opulence to our lives. The name given to this fiercely edgy, hip-luxe look is 'Poetic Punk Rock'. With his extraordinary ability to interpret and redefine fashion, Jean Paul Gaultier has co-operated with Swarovski to take the theme to a new level in an avant-garde assortment of breath-taking couture pieces with a cool, contemporary edge: Crystal Spikes and Studs
---