---
Swarovski Round Stone - 1695 Sea Urchin (partly frosted)
The inspiration for the Sea Urchin Round stone comes directly from nature. The sophisticated combination of matte and sparkling surfaces creates the impression of a star shape in the center, reminiscent of a spiny sea urchin in an underwater world. Celebrated filmmaker and marine conservationist Céline Cousteau, granddaughter of the famous French explorer Jacques Cousteau, is the mastermind behind this unique crystal element. As a tribute to the ocean, the Sea Urchin Round Stone makes a powerful ecological statement. Combine with other designs by Céline Cousteau to create bold, nature-oriented looks. This stone is perfect to use in hand sewing / weaving designs, capturing in filagrees / wire wrapping, setting in crystal / metal / polymer clay or in the matching frames from Swarovski.
Round Stone Style is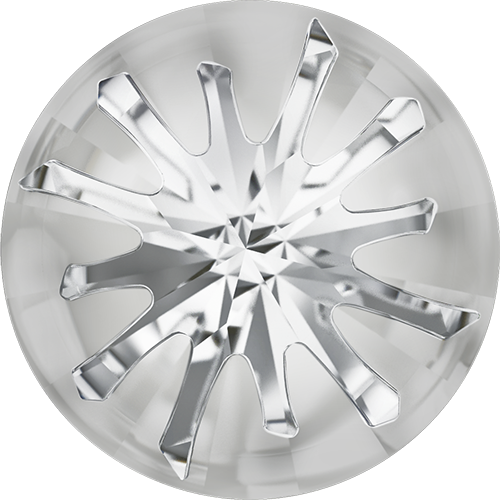 Minimum orders may apply where the bead is currently not for sale in our retail store
Factory packs will be ordered from the Swarovski Factory in Austria as a part of our weekly order.
Where an image showing the fancy stone colour is not available where possible the 5328 Bicone Bead has been used to show the colour.
---