---
Swarovski Round Stone - 1681 Vision
With its classic and elegant cut, the Vision Round Stone offers exceptional depth and brilliance, which is enhanced by a cavity on the back of the crystal. Atelier Munsteiner, the well-known German design house, had the idea for this unrivaled feature, which can only be found in Swarovski's assortment. The Vision Round Stone's mesmerizing faceting bring to mind an icy lake with mysteriously enclosed air bubbles that create a perfectly geometric, flower-like pattern. Thanks to its futuristic appeal, it suits bold, intricate designs and can easily be combined with other Vision family products. In more romantic and modern looks, the Vision Round Stone makes for a stunning centerpiece. This stone is perfect to use in hand sewing / weaving designs, capturing in filagrees / wire wrapping, setting in crystal / metal / polymer clay.
Round Stone Style is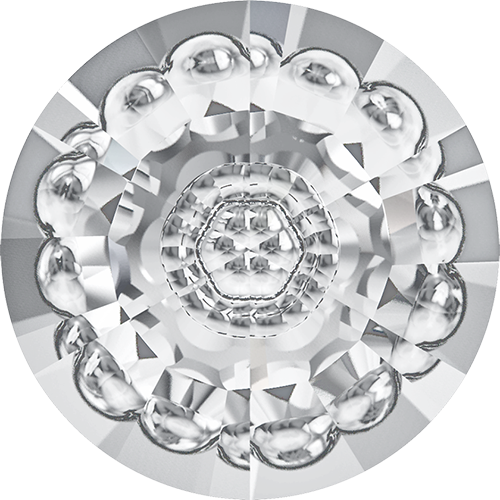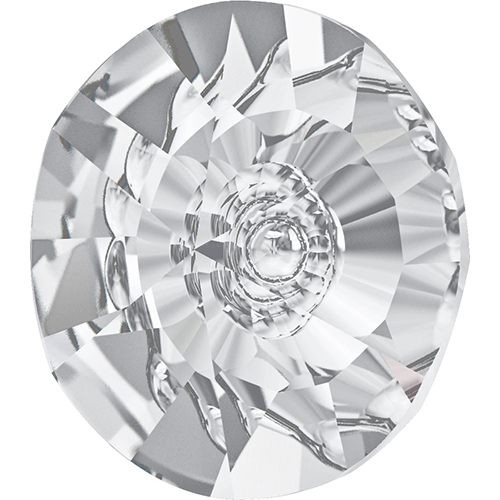 Minimum orders may apply where the bead is currently not for sale in our retail store
Factory packs will be ordered from the Swarovski Factory in Austria as a part of our weekly order.
Where an image showing the fancy stone colour is not available where possible the 5328 Bicone Bead has been used to show the colour.
---
Filter By Stock

Filter By Price Range
This category is empty! Please try another category or use our search function to find what you are looking for. If you require further assistance please contact us.