School Holiday Classes


Join in the creative fun at Banjos Bead House during the School Holidays. We offer classes during all private and public school holidays. A variety of projects are on offer for children from age 6 to 12 or teenagers. Within a safe and creative environment children can learn basic beading and sewing skills to make jewellery or gifts.
Children will usually complete at least two projects for each hour attended, depending on individual skill level and the project selected. They also get to take home their beautiful creations to share with friends and family or to save as gifts for Christmas or birthdays.
Our project range is constantly expanding as we endeavour to meet children's individual skill level and interest. Please refer to photos below of recently completed projects and children enjoying our classes.
Classes are small, individualised and run by our professional bead and craft teachers. We supply all of the materials and tools needed for the class, as well as morning or afternoon tea. You can book for one or a number of classes.
Bookings are now being taken for School Holiday Classes – Tuesdays to Fridays during all school holidays (Private and Public School holidays). Please refer to specific dates below.
Prices include all materials.
Class program:
For children ages 6 & up
1 hour program - $20 per child commencing 10.30, 11.30, 1.00, 2.00 or 3.00
2 hour program - $35 per child commencing 9.30, 10.30, 1.00 or 2.00
3 hour program - $45 per child commencing 9.30 or 1.00
Full day - $90 per child (Ages 8 and over only) 9.30 – 4.00. Children will need to bring a packed lunch. Full supervision will be provided during the lunch break.
Special project classes are also available
To book your child/ren into a class please contact Lynda or Denise on 02 9898 1661 / 0431 191 336 or lynda@banjosbeadhouse.com.au or click on the book now button below.
We have a range of projects to select from such as:
| | | | |
| --- | --- | --- | --- |
| - Key chains | - Bookmarks | - Knotted necklaces | - Memory wire bracelets |
| - Strung necklaces | - Earrings | - Combs | - Wire work rings |
| - Friendship bracelets | - Kumihimo bracelets | - Beaded note book cover | |
Class schedule for 2017:
Additional school holidays for private schools noted in blue
Autumn
April: Tuesday 11, Wednesday 12, Thursday 13, Tuesday 18, Wednesday 19, Thursday 20, Friday 21
Winter
June: Tuesday 27, Wednesday 28, Thursday 29, Friday 30
July: Tuesday 4,Wednesday 5,Thursday 6,Friday 7, Tuesday 11, Wednesday 12, Thursday 13, Friday 14
Spring
September: Tuesday 19, Wednesday 20, Thursday 21, Friday 22, Tuesday 26, Wednesday 27, Thursday 28, Friday 29,
October: Tuesday 3, Wednesday 4, Thursday 5, Friday 6
Summer
December: Tuesday 12, Wednesday 13, Thursday 14, Friday 15, Tuesday 19, Wednesday 20, Thursday 21, Friday 22
January: Tuesday 9, Wednesday 10, Thursday 11, Friday 12, Tuesday 16, Wednesday 17, Thursday 18, Friday 19, Tuesday 23, Wednesday 24, Thursday 25,
Project Board & Recent Creations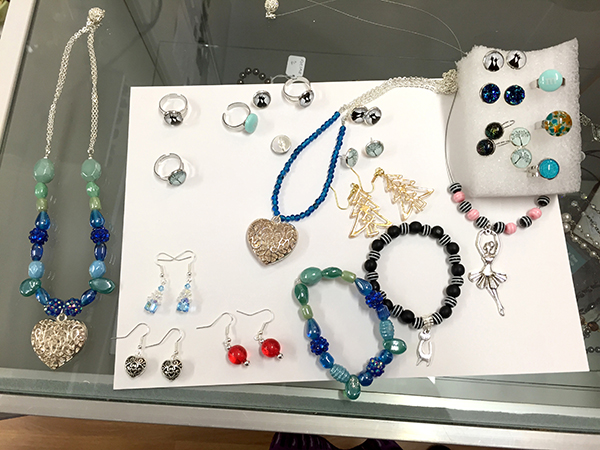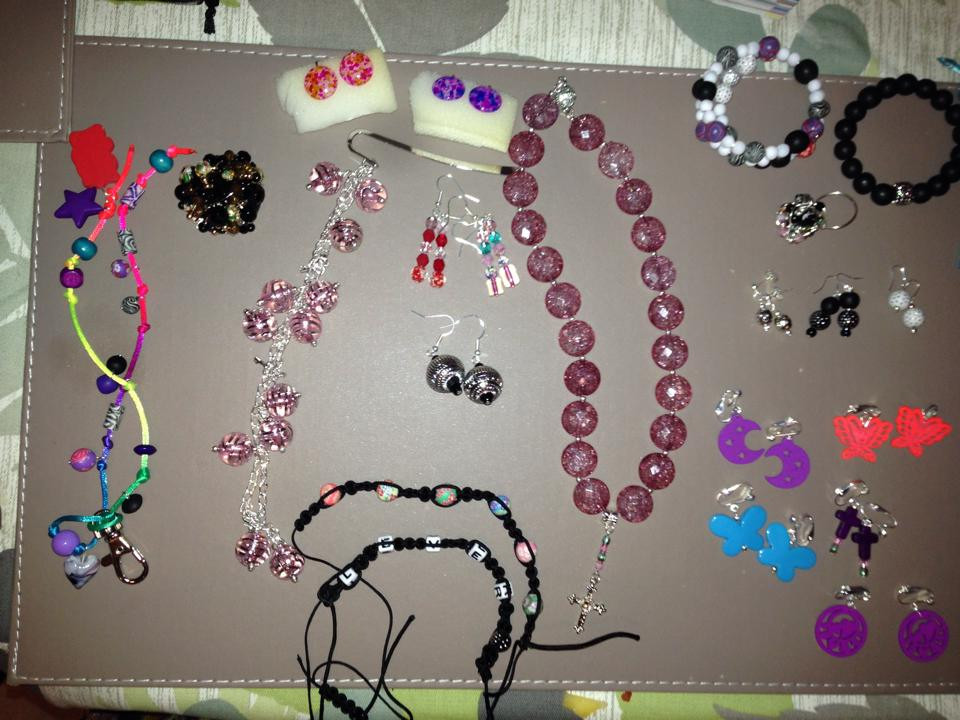 Photos from classes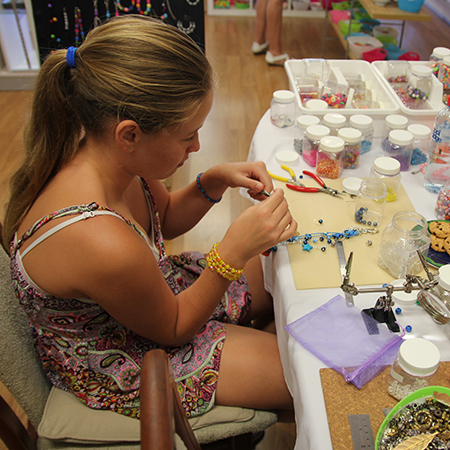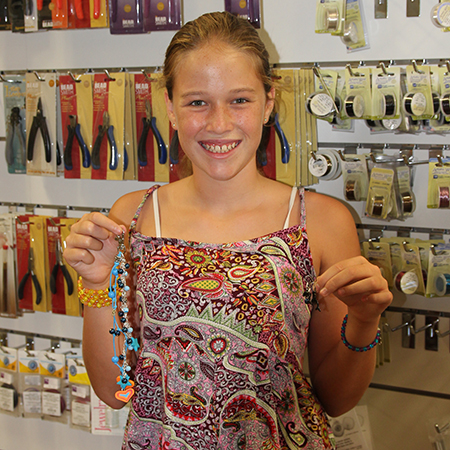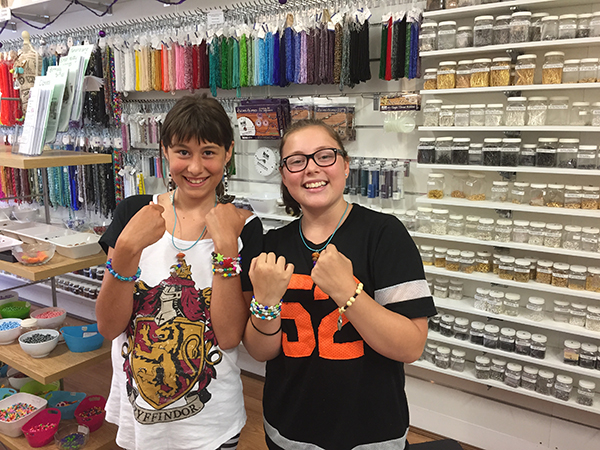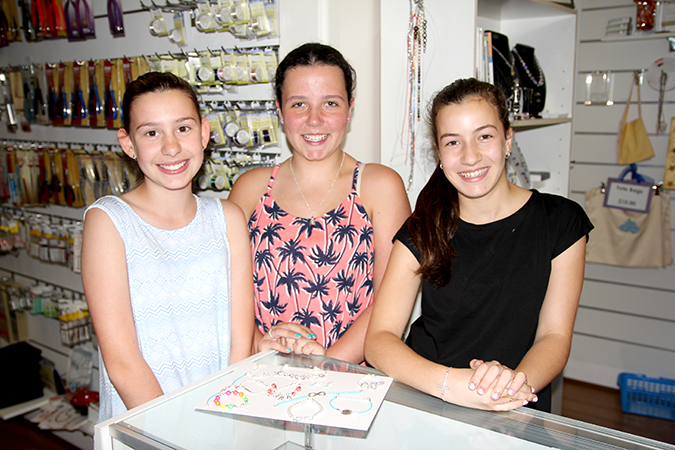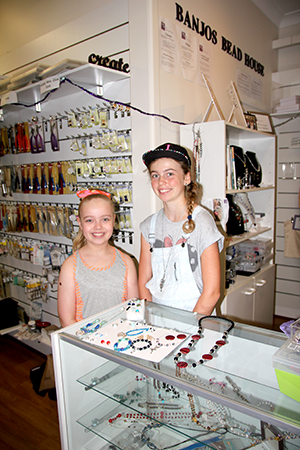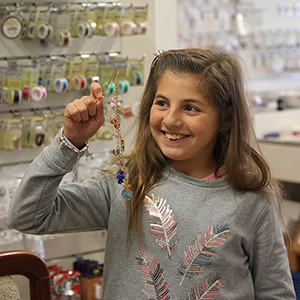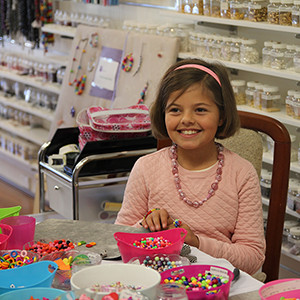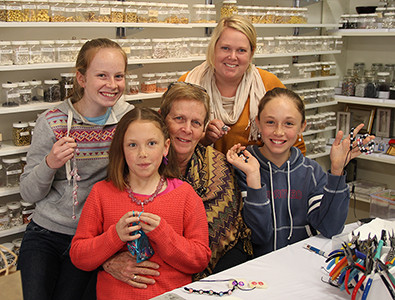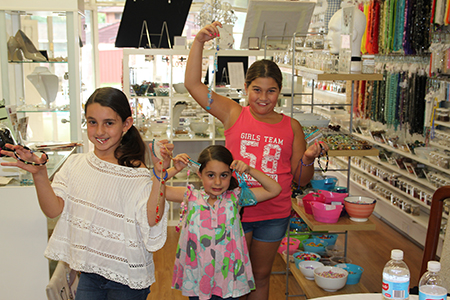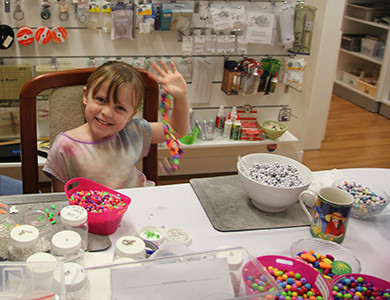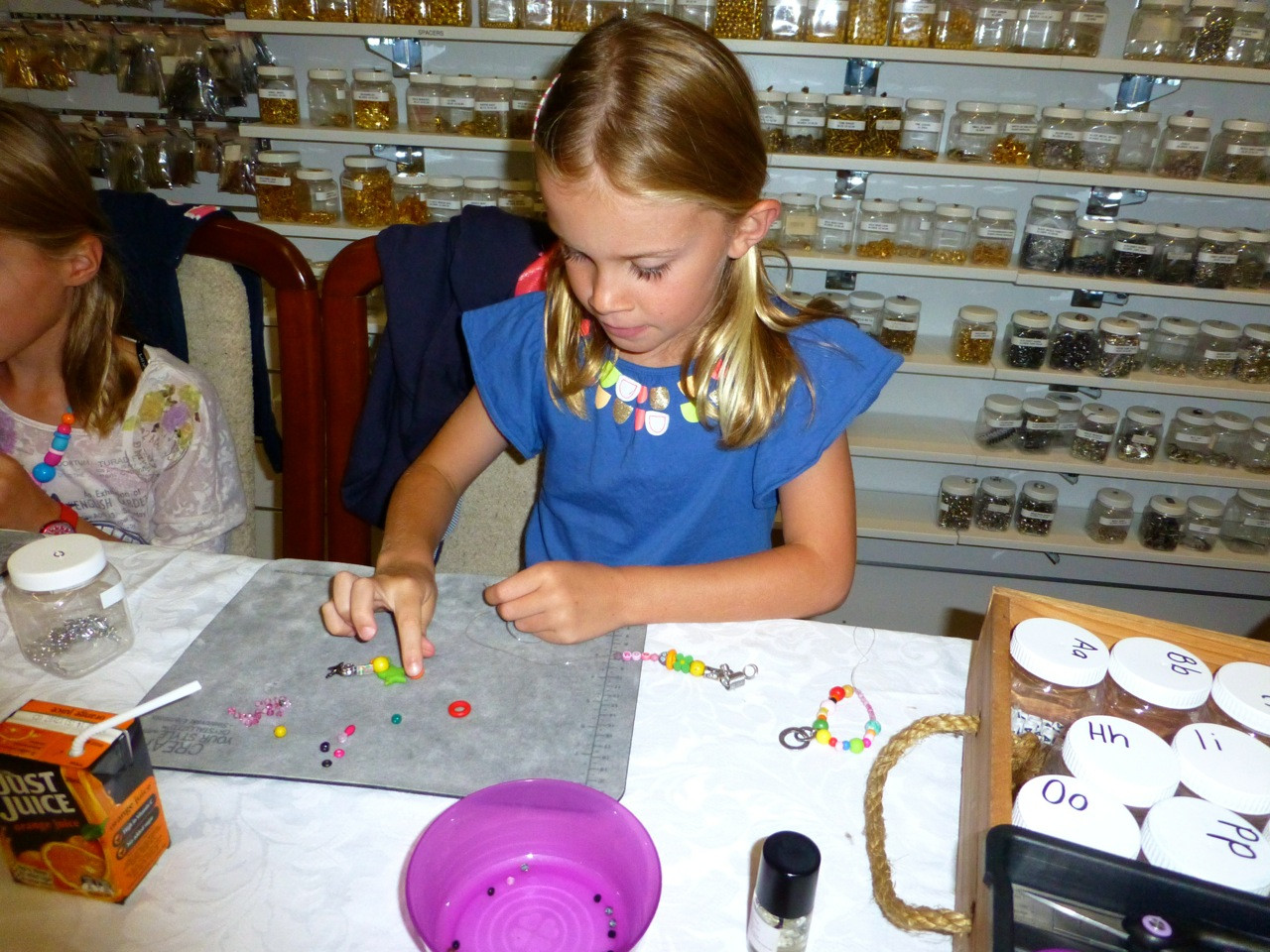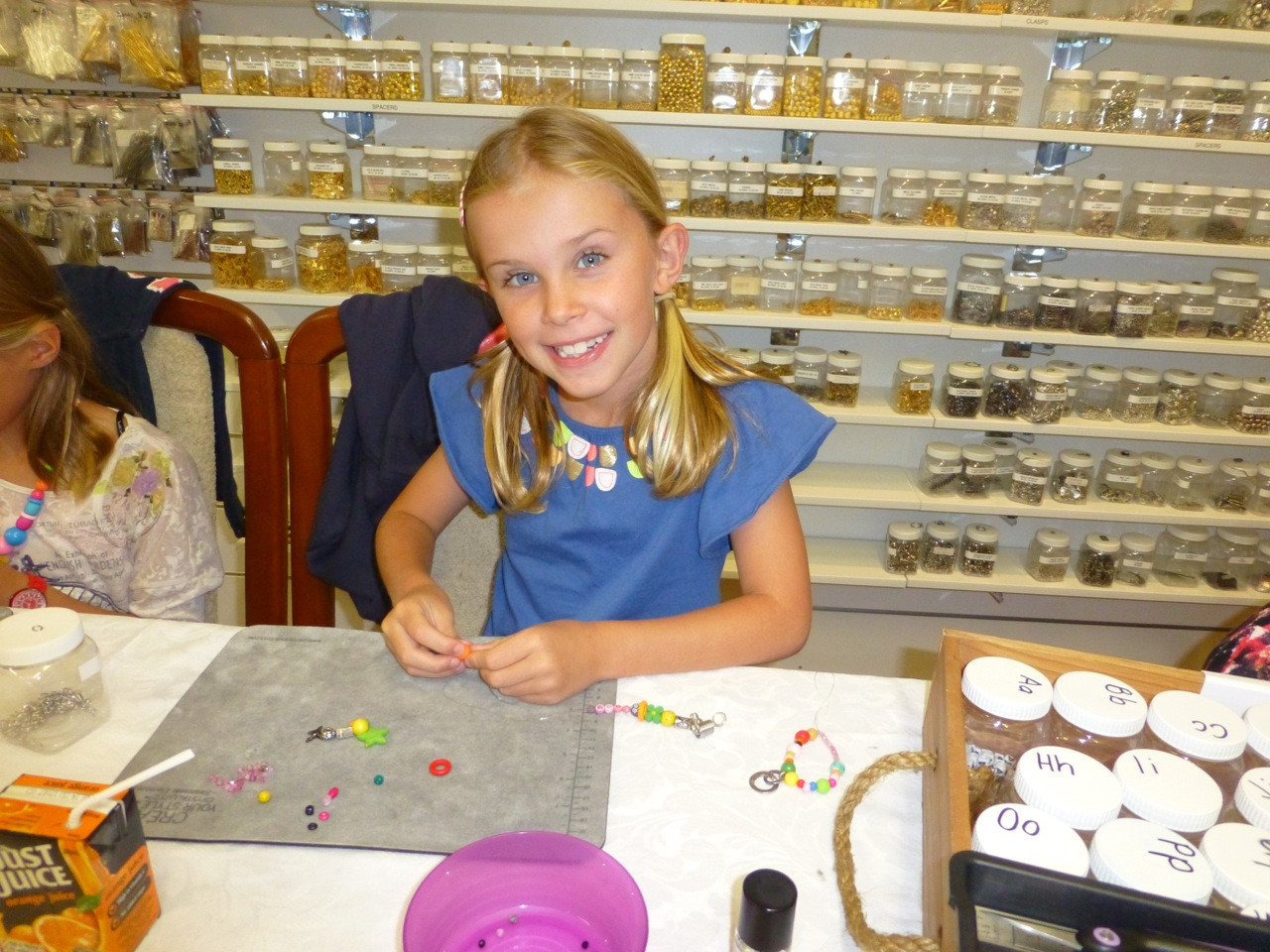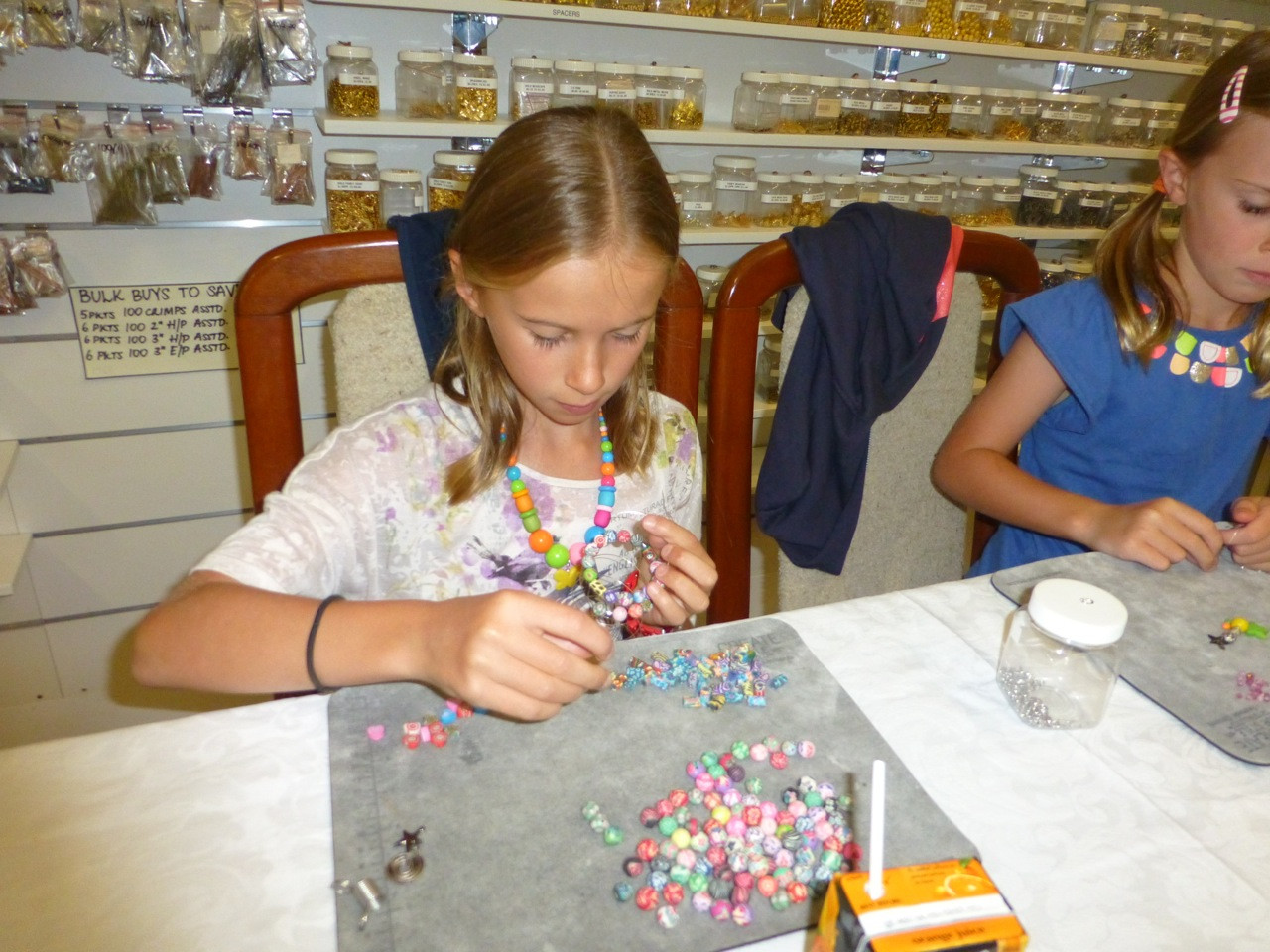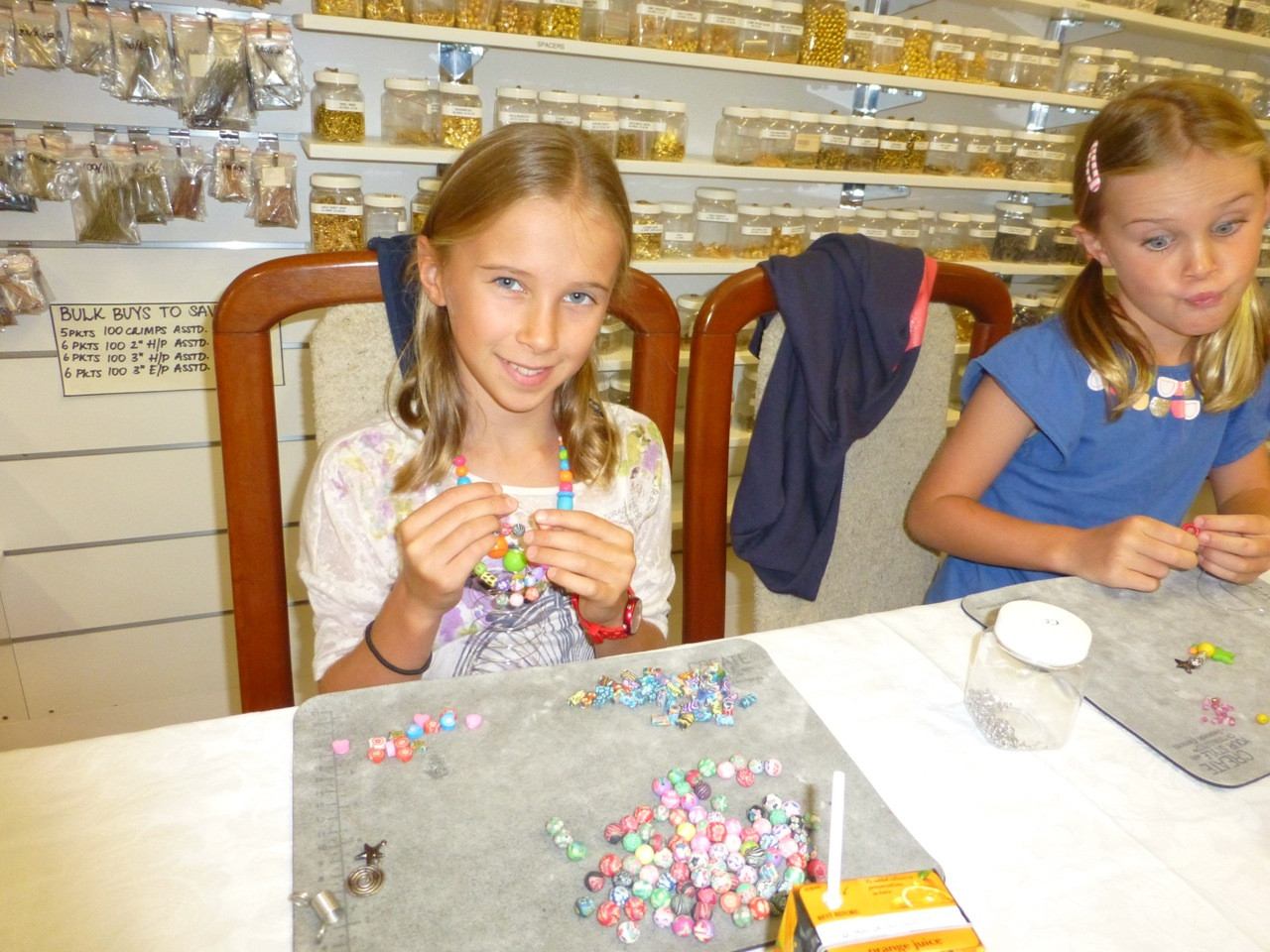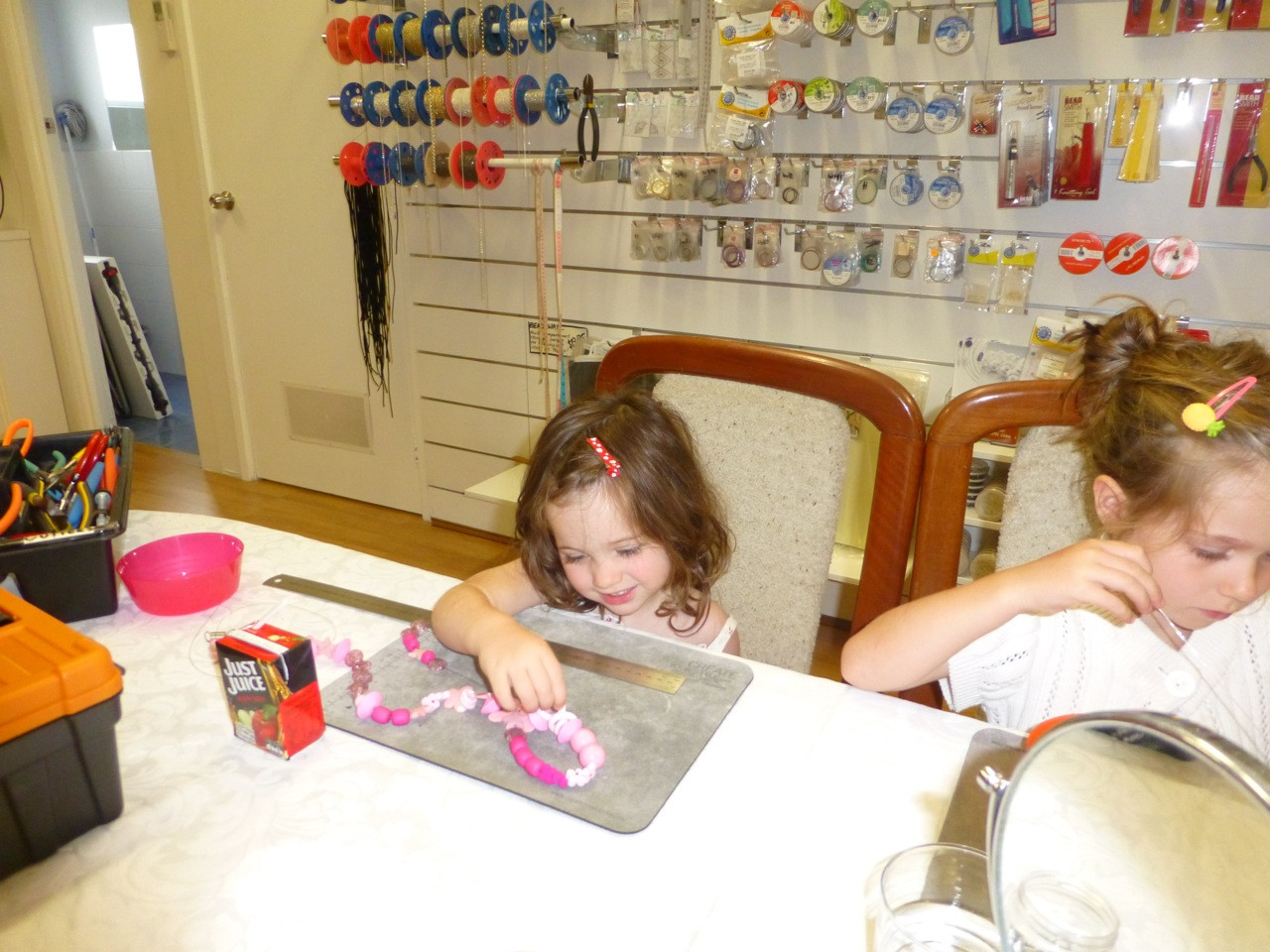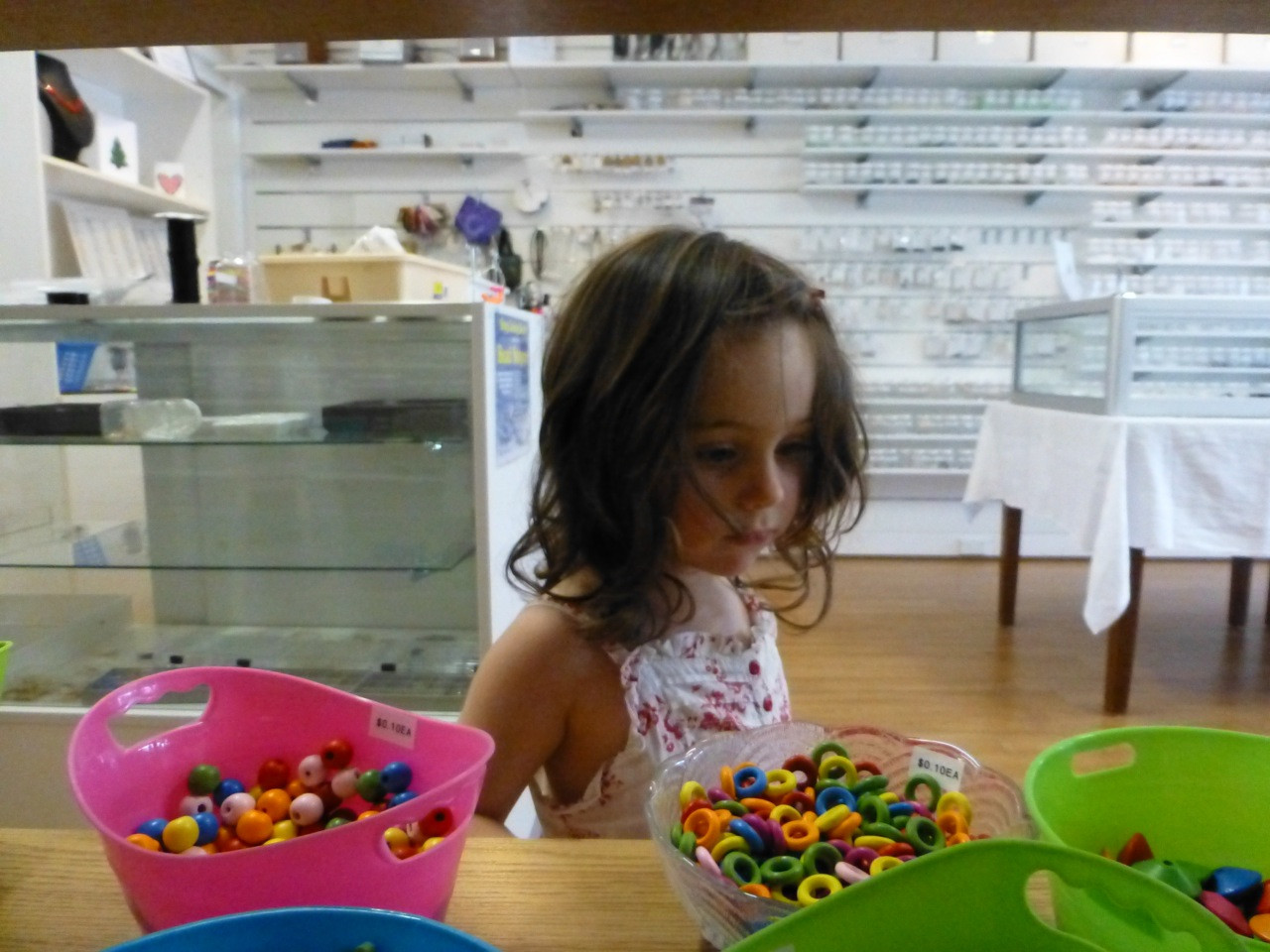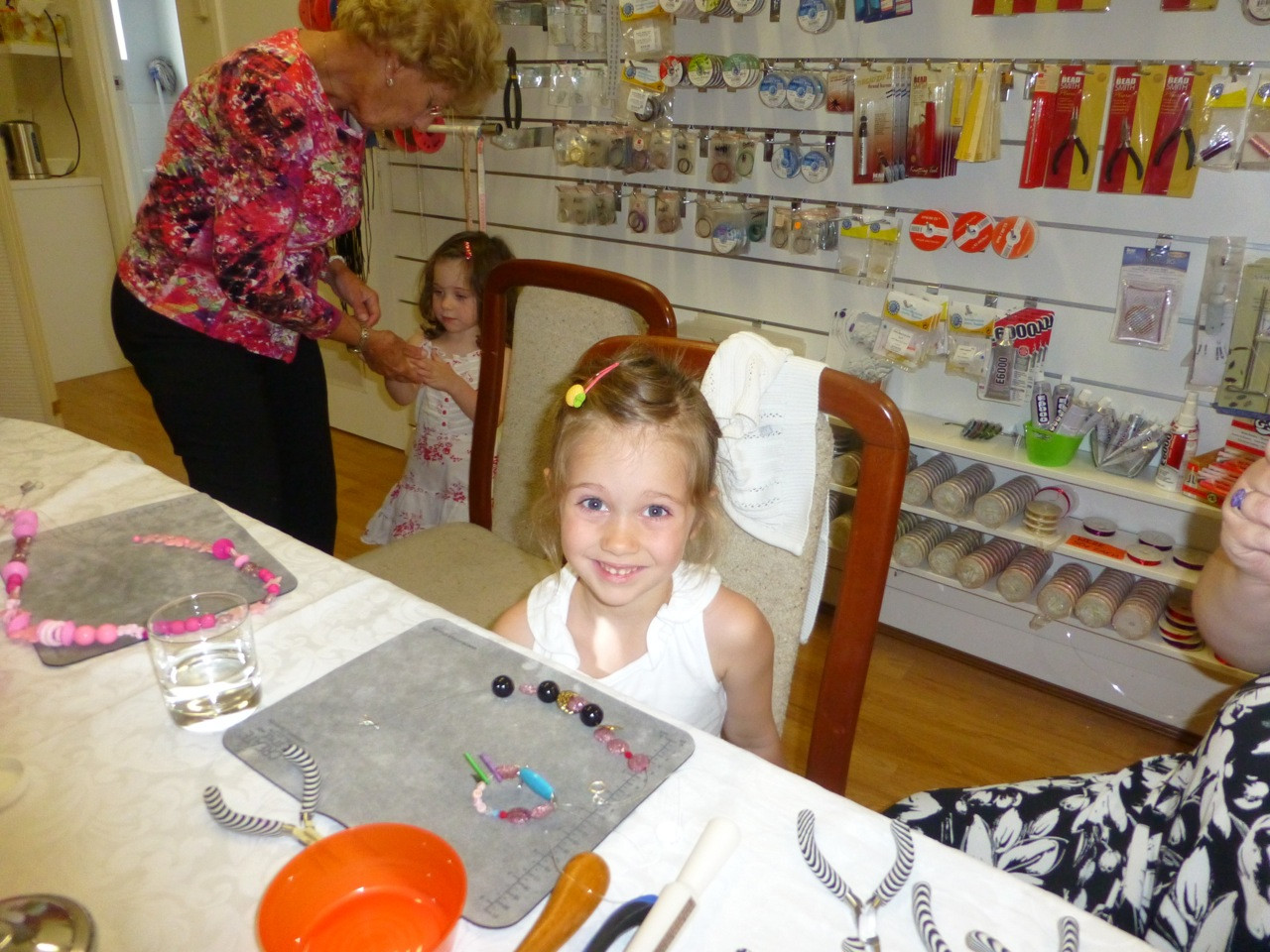 Testimonials
Thank you so much!! Jodie and Jasmine are absolutely buzzing!! They feel very spoilt and time apparently flew by! Such a great programme with two very happy girls. Thank you once again
Kay
The girls had a great time, thanks
Wow my girls, 7 and 5 were in their best behaviour and focus today in Banjos Bead House! Athena is still crazy at weaving kumihimo - during dinner and before and after!! Thanks Lynda and Glen :)
Salina